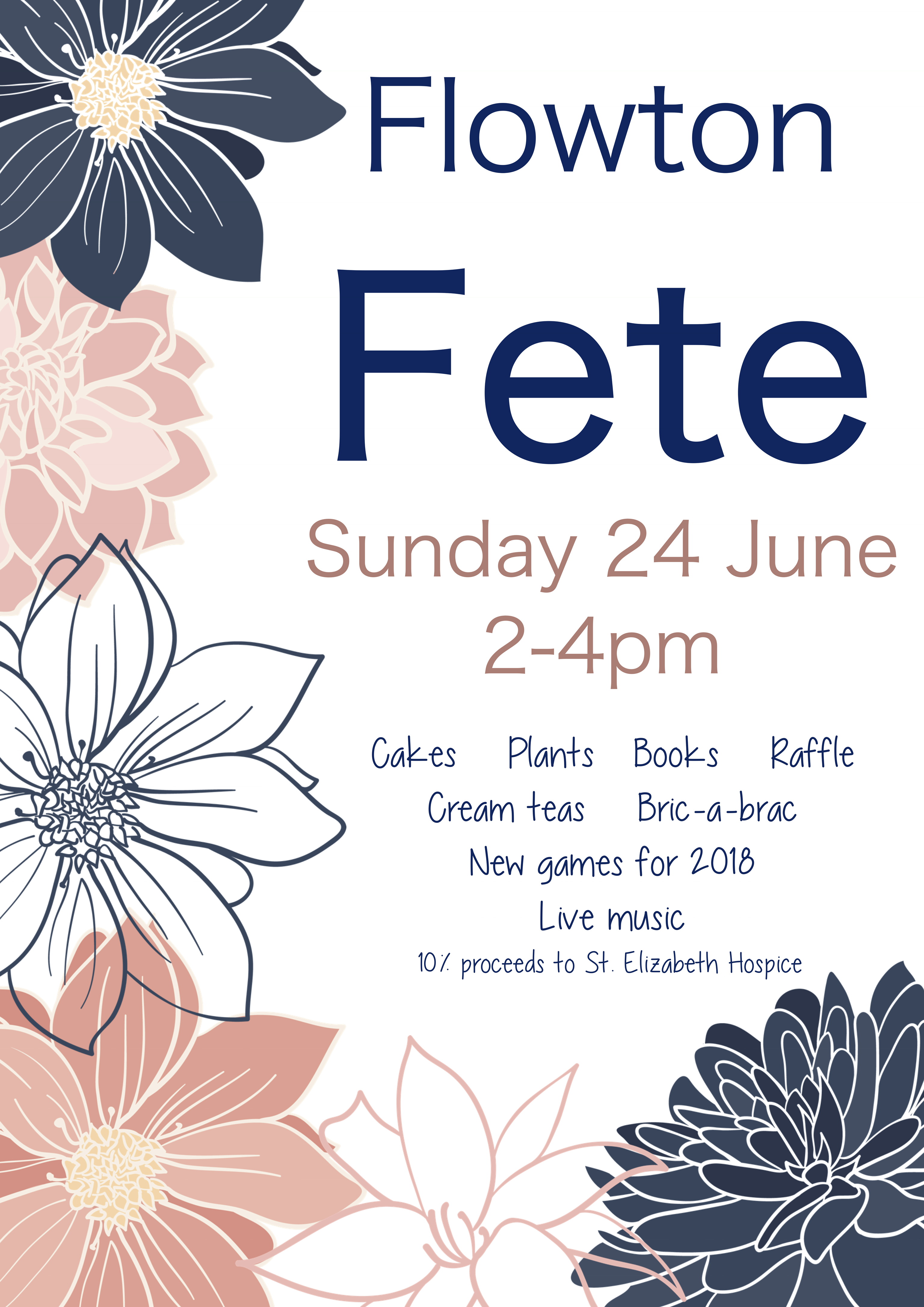 It's fete time again. What a roaring success last year's fete was so we hope you will join us again on Sunday 24 June, between 2-4pm in the churchyard.
cream teas
cake stall
live music
book stall, bric-a-brac
plant sales
*new* games for 2018
Raffle
face painting and more!
Any offers for help in advance should be directed to Margaret Laflin or Diana Fawcus.
Proceeds to St Mary's Church, with 10% to St. Elizabeth's Hospice.